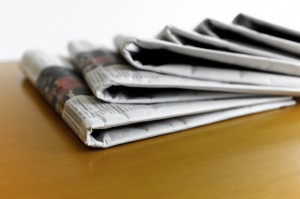 "Reflections is a collection of seven orchestral works by composer/percussionist Michael Udow. The Rhode Island Philharmonic Orchestra, the Colorado Chamber Orchestra, the Boulder Philharmonic Orchestra, and the Madison Philharmonia give splendid performances of the music. Conductor Larry Rachleff and the Rhode Island Philharmonic Orchestra give an astonishing playing of The Shattered Mirror Suite. The music, originally for Udow's opera of the same name, is incredibly lyrical and insightful. Another great performance is "Seven Textural Settings of Japanese Poetry" that features baritone David Barron. The music here is sparse but brilliantly orchestrated. "Apparition" is performed marvelously by timpanist Brian Jones and the Boulder Philharmonic Orchestra. This recording is undoubtedly a milestone in Udow's career as an artist and musician. The performances throughout the recording are exciting and appealing. It is a truly wonderful accomplishment by one of the percussive community's premier musicians and composers." — Brett William Dietz, Percussive Notes, May 2016
The opening program of the Richmond Symphony's 1997-97 Double Exposure series covers as a wide a spectrum of modern music as could be fit into a single evening. At opposite poles, Edgar Varese, the French-born hero of radical modernists, and Ralph Vaughan Williams, the English folklorist-composers known for rapturous pastoral music. In-between, Michael Udow, a percussionist and composer whose "The Shattered Mirror" is being premiered by the symphony.
"The Shattered Mirror," arranged from a forthcoming opera of the same name, was inspired by nature and spiritual poetry. It is a suite of symphonic dances, mixing old European modes with complementary non-Western sounds and styles. The suite is straightforwardly melodic and conventionally orchestrated. Udow injects plenty of syncopated rhythm and intricate counterpoint in his wind parts.
The symphony's music director, George Manahan, for whom Udow has played in the Santa Fe Opera orchestra, gave "The Shattered Mirror" an energetic, well-articulated introduction last night at Virginia Commonwealth University. lan Paterson made a convincing soliloquy of Udow's long introduction for solo French horn, and cellist Neal Cary projected his folkish solo with a balladeer's sensibility.
Varese's "Octandre" 1923 for eight winds and double-bass was a surprisingly appropriate teaser for the Udow suite. The first section's oboe solo (played with striking purity by Philip Teachey) and the harmonically dense "wall of sounds" development by the full ensemble, anticipated the call-and-response writing of "The Shattered Mirror." Varese's rhythmic language, influenced by folk-dance and jazz, is still being explored by composers of Udow's generation.
Vaughn Williams' Fifth Symphony (1943), based on hymn-like themes from his morality (opera) "The Pilgrim's Progress," strikes a warmly autumnal tonal and stylistic contrast to the first half's primary colors. Manahan crafted burnished sonorities from the band (and in a hall acoustic) weighted towards brass and interpretively balanced animation and repose. — Richmond Times-Dispatch, Clarke Bustard; September 28, 1996
"Udow's music is eclectic and draws on a variety of tonal resources. He proves adept at portraying contrasting sonic landscapes, from peaks of passionate intensity, such as the opening measures of The Shattered Mirror and the virtuosic outbursts in Bog Music, to hypnotic, trance-like valleys, such as the chant-like marimba solo in A Bird Whispered, "Your Children are Dying". The rhythmic orientation of this music seems to reflect a great deal of inspiration from non-Western cultures and never seems far removed from music for the dance. The music on this disc speaks directly and simply, and elicits and emotional response from the listener — which, of course, can be said about any good music." — John R. Raush. Percussive Notes February 1996
"Lyrical, jazz-tinged pieces with elegant keyboard parts are contributed by Michael Udow"— Sullivan. American Record Guide January/February 2000
Over the Moon CD EQ50: "Michael Udow never disappoints the listener through his compositions or his performances. The seamless fluidity with which the variety of instrumental sounds and timbres are employed always make sense and are of the highest creative vein." — Lisa Rogers. Percussive Notes, August 2002
"Michael Udow inhabits one of those rare spaces that the rest of us can only dream of living in. He has developed an extensive catalog of compositions, including commissions from important performing ensembles and soloists… Udow's references are clear but not derivative. I especially enjoyed his unque perspective on interlocking rhythms. Although this technique is generally associated with Steve Reich, musicians from around the globe have used it for millennia. Udow has found a way to bring the special energy of interlocking rhythms into a more holistic, dramatic development of a work of art." — Payton MacDonald. American Record Guide May/June 2004
"The Shattered Mirror represented the final frontier for percussion. 'I can't think of any other piece that comes close in terms of percussion and the voice,' said Thomas Siwe, a University of Illinois professor and music publisher whose Media Press specializes in percussion works. 'There are thousands of percussion solo and ensemble pieces, but this has to be No. 1 when it comes to a percussion opera. I thought it was an amazing coup for Michael.'
Musically, it was a fantastic creation, expertly orchestrated, rhythmically hard driving and dominated by a swirling, ethereal sound reminiscent of what might result if a Far Eastern gamelan orchestra was crossed with an opera by Puccini. There were two marimbas, two vibraphones and a xylophone in the pit, and these instruments proved superb in carrying a melody. It didn't take long until the ear was, indeed, quite attuned to hearing music without strings, brass or winds.
Udow too full advantage of cutting-edge percussion technology with an impressive array of instruments designed for the opera by Sabian Ltd., a cymbal maker in New Brunswick, Canada. Elaborate rigs of specially tuned cymbals and gongs wielded by the onstage percussionists — called the Four Grandfathers — were wonderfully effective from both a musical and theatrical standpoint.
The two-act opera, running under two hours including intermission, took place on a bare stage except for three ladders, some billowing fabric and a hanging sphere, along with the percussion rigs. The principal characters were named Sun (baritone Peter Lightfoot), Moon (tenor George Shirley) and Wind (soprano Rebekah Nye). Their singing was often beautiful, but even though the words were English, only an occasional line could be understood in the dead acoustics of the convention center's auditorium.
That probably didn't matter much, because Udow's opera, which he also directed, was almost completely obscure, with a poetic libretto that had no hint of a conventional story line. It was more like a series of art songs set to percussion. But to knock opera for lack of dramatic logic is to miss the point. In The Shattered Mirror, Udow deployed percussion to invent a new kind of sound world, and to enter it was a memorable experience." — John Flemming. American Record Guide; March/April 1999